What Can Hypnotherapy Help?
Click Each Image to Read More
Pain Management
Both Chronic and Acute Pain can be managed through the power of the subconscious mind.
Click the person icon above for more information!
Habit Control
Smoking Cessation and Weight Control are among the most common presenting issues for hypnotherapy. Not only can those be resolved, but there are a multitude of habits that can be reformed through hypnosis.
Click the hand icon above for more information!
Manage Your "Self"
Manage your Emotions and Attitudes. By reorganizing your internal preconceptions of positives and negatives, you can use your inner strength and power to improve your "self" and your life.
Click the circle icon above for more information
Fears, Anxiety, Phobias
Hypnotherapy helps you access the power and control that's already inside you. Resolve agoraphobia, fears of success, stage fright, fears of failure, flying, animals, dentistry, doctors, heights, public speaking, surgery, rejection, social interaction, the fear of death and loss, and far more. Overcome your perceived limitations and soar beyond the phobias that hold you back.
Motivation & Achievement
Set and reach your goals. Find initiative, enthusiasm, direction and ambition, and use your unique inner power to achieve everything you want. From career success to personal success, reframe and overcome obstacles, and fulfill your dreams. Overcome worry and stress, resolve writer's block, improve sales, and resolve resistance, both yours, and your customer's. Take control and be confident in your pursuit of personal happiness.
And So Much More...
The definition and scope of hypnotherapy is "Vocational and Avocational Self-Improvement". Because hypnotherapy allows access to your subconscious, you can unlearn and relearn what is good and bad in your life. You are empowered to exert control and focus on an amazing range of changes you wish to make in your life. Through cognitive therapy and hypnosis, we will, together, find the best methods to help you achieve your Best Self.
Fine Tuned Mind Hypnotherapy Can Help You:
Find your path to a happier life, with the power of your unique and wonderful mind.
What you will get from this program:
FIND JOY AND FULFILLMENT: find your personal path to happiness and contentment
CONTROL YOUR "SELF": manage your habits and reactions
FEEL CONTROL OF YOUR LIFE: gain empowerment
MANAGE YOUR PAIN: physical or emotional; chronic or acute
DISCOVER OR RECOVER RELATIONSHIP HAPPINESS: in love, family, and business
OVERCOME YOUR OBSTACLES: gain a deeper understanding of yourself
Based in Granada Hills, CA, we offer hypnotherapy sessions online, in office, or at your location. We also offer specialized coaching to help you achieve positive life changes. In our calm, therapeutic, supportive environment, we guide you to a very relaxed state of focus, allowing you to access your subconscious thoughts and focus you completely inward. With our guidance, we can access your deepest self and help you to make the changes and regain control over the many aspects of your life.
What Our Clients Are Saying
Notes from happy clients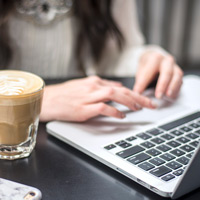 Lauren B
Writer/Multi-Talent
"I know we only got to do a few sessions before the world imploded, but I wanted to give you a big thank you! I do believe that you helped get me to settle in when I'm not feeling the call to write. So thank from the bottom of my heart! Hopefully we can continue the journey once life smooths out a bit."
Karen R
Art Director
"... thank you so much for your help so far, I really believe it is helping. As I said I have been through numerous therapists in my life and so far I have gotten more out of this!"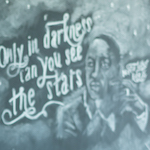 Nadia P
Social Worker
"I always feel so wonderful and happy after every single session. Stephanie is such a kind, compassionate, knowledgeable and helpful hypnotherapist. I highly recommend her, as she is always very caring, and passionate about her work"
Bobbi E
Semi-Retired
"I am really enjoying the sessions and really benefitting."
Subscribe to our Newsletter
Occasional emails about news, promotions, and discounts
Get in Touch
You need more information?
Find us at the office
We offer Secure, Private Online Sessions via Zoom, Skype, Facetime and other options. We do offer limited availability of sessions at our client's local location.
Email Us
connect@finetunedmind.com
Call or Text
NOTE ABOUT THE FORM: 
If you do not get a prompt response to the form, PLEASE email, call, or text us. We are continuing to trouble-shoot this form. THANK YOU!